Parks and Recreation
Amvets Community Park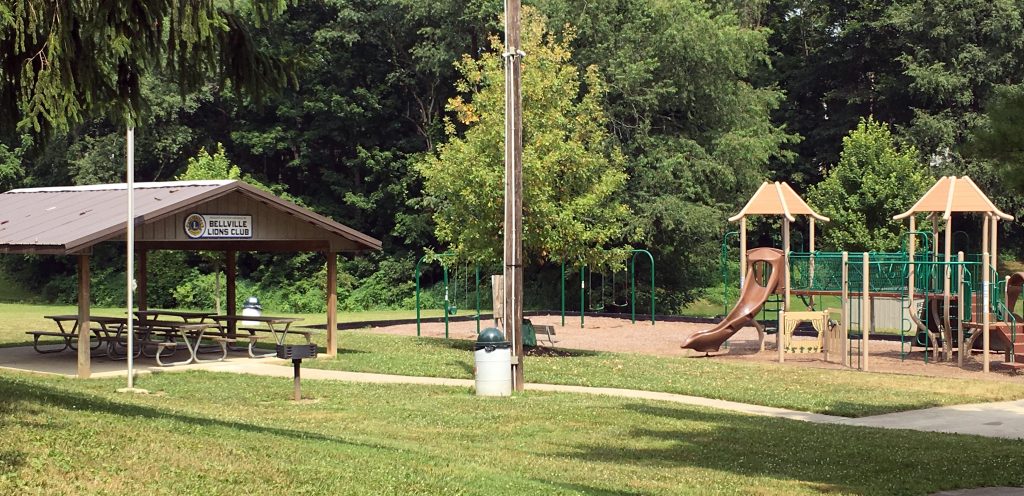 This facility was built with grants from ODNR and by donations from Amvets Post 43. Amvets Post 43 also contributes to assist in the maintenance of the park.
On the upper hill, to the left, is a beautifully designed skate park. At the entrance is a nice pavilion sponsored by the local Lions Club. Expansion plans are in place for this park.
Amvets Park closes at dusk.
Palm Park
Located at 4777 Bellville North Rd
Features: playground equipment, horseshoe pits, 2 ponds for fishing, 1 enclosed pavilion, 2 open pavilions, plenty of parking
Reservations made by calling the Village Office at 419-886-2245 ext. 1.
Park Rental
$45 per day - contains 8 tables, 56 chairs, and electricity - maximum occupancy is 60
$15 deposit required to reserve the date
$25 per day - 6 picnic tables and electricity
$15 deposit required to reserve the date
$60 per day
$25 deposit required to reserve the date