Farmers Market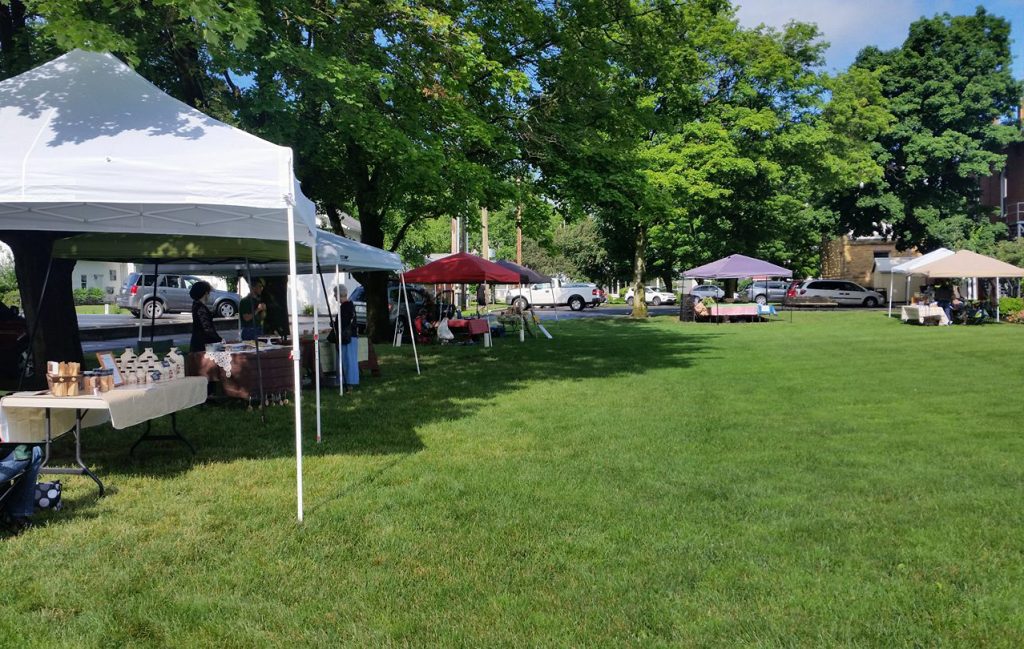 The 2017 Bellville Farmers Market will be held each Saturday morning from 9:00am until 12:00 noon, May 13, 2017 until October 7, 2017. This event takes place on the square in downtown Bellville every Saturday – rain or shine. Fresh produce and cottage products are available for purchase from many different vendors.
Vendors may not set up before 7:30am on the day of the market and must be ready to sell by 8:45am. The market provides space for growers to sell their own "home-grown" produce and plants, as well as cottage food production items made or packaged by the producers. Vendors will provide their own table.
For the 2017 season, we will welcome producers with agriculturally motivated products that are approved by the Bellville Farmers Market Advisory Committee. Producers must arrive by 8:15am to retain their reserved location.
This Farmers Market is intended to support local growers and producers in Bellville and limited surrounding areas, within a 15-mile radius. It is not intended to be a re-sale market for produce, plants, or other items purchased elsewhere. All cottage food products must be made or packaged by the signed producer. All produce (fruit and vegetables) and plants must be grown by the producer. Producers need to submit all addresses where they will be growing their produce/plants. Producers may use another person's land only if produce/plants are being grown and cared for by the named producer. The Farmers Market Advisory Committee, with the assistance of fellow producers, will visit participating gardens/farms to validate accuracy of submitted information.